About
"In this modern era, where most people want to be famous and not necessarily great at what they do, Marc is truly the exception. He has an "old school" work ethic and determination with excellent abilities and taste."

-Bill Schnee (Multi Grammy Award winning legendary Producer)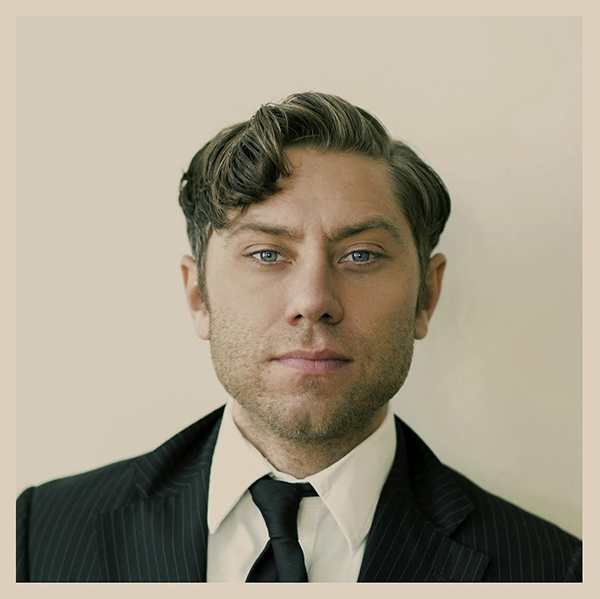 Starting out in 2000 at the age of 18, Marc landed his first internship at Chicago's premier studio, Chicago Recording Company (CRC). As a recent graduate of Ohio's Recording Workshop, Marc was one of the youngest to ever start work at CRC. There he picked up the attention of the best veteran jingle engineers and producers in the business. They knew how to cut large orchestral sections fast, live, and make them sound like a million dollars. After a few months of studying under these engineers, he moved up to an assistant position. It was also at CRC that Marc met legendary post production engineer Tim Butler. Marc became a protégé under Tim and stayed connected to him until he passed away in 2008. Above engineering, it was Tim who showed Marc the advertising business:  how to treat clients, how to engage in resourceful critical conversation, and how to steer a room.
In 2003, Marc focused on combining his love for music and movie making. In the fall of that year he began studying at Columbia in Chicago with a concentration in producing and editing for film. After 4 years, he received his Bachelor's Degree. During his college years he continued to freelance in music engineering and producing.
In 2007, Marc had the opportunity to move to Los Angeles where he worked under legendary producer/engineer Bill Schnee as his protégé. There, he had the pleasure to be on sessions with top artists such as Natalie Cole, Barry Manilow and Sergio Mendes. It was under Schnee's focused discipline that he learned the true craft of critical listening, engineering, and production. While in Los Angeles, Marc picked up a keen sense of what it means to really focus on working with people. His attention to style, design and what makes creatives tick is a true assessment of his character and why people repeatedly come back to work with him.
In 2009, opportunity knocked and brought Marc back to his hometown outside of Chicago were he became a partner at a recently opened recording studio. There he dominated the local market and ran the successful "The Alley Recording Company." During his years at ARC Marc tracked, mixed and produced over 300 projects. In 2010, he created and produced a 13 episode television series for Chicagoland's PBS called "Live at the Alley," which he also hosted, engineered and co-edited. It was successfully received and critically acclaimed.
Marc's success with "Live at the Alley" created a platform to produce more for picture and video. As a result, he produced a number of music videos and concerts as well as corporate videos and commercials. In 2012, Marc created and produced a national video series campaign for Guitar Center.
While keeping busy working both in music and video, Marc received the opportunity to become a staff mixer for Warner Chappell Music, mixing placement music for television, web, and movies.
In late 2014, after a heavy year of producing videos and mixing, Marc received notice of a sad but commonly occurring event in the entertainment business. Real-estate around the studio ARC had gotten very valuable and it was time for the landlords to sell to developers and demolish the studio to build condominiums.  The Alley closed its doors in January, 2015, almost 7 years to the day it opened.
Upon arriving back in Los Angeles the first of 2015, Marc started work with the film and music company Alcon Sleeping Giant with his old friend and mentor Ken Caillat and partner Michael Hodges. He became Ken's personal engineer / sub producer and lead creative director at Alcon Sleeping Giant. Working exclusively out of The Village Recorder. There he mixed music and trailers for films like Point Break, Bastards, No Manches Frida, The Expanse and James Franco and Robert Duvall's Wild Horses. Marc also mixed Fleetwood Mac's Mirrage Reissue, Colbie Caillat's Malibu Sessions album and a handful of songs for Jason Mraz, Ozomatli, Tim Myers and Reik.
2016 ended with a bang where the song, "We only have Tonight" received the Latin Grammy Nomination for Best Contemporary Pop Vocal on the Reik album Des/Amor. At the end of 2016, Marc took 4 months back in the midwest to "take in the cold winter back in Chicago", where he rented a beautiful lake house right on Lake Michigan over looking the Chicago skyline. There he mixed Todd Kessler's Album About Memory .
In 2017, Marc was back at work in Los Angeles where he immediately started with Ken Caillat on three separate projects. It was spring 2017 that Ken and Marc co produced The Painted Horses in San Fransisco at the famous Prarie Sun Studios. Later in the year, Marc got a call to work on Eric Burden's new project where he mixed two singles for his upcoming release.
Into 2018, Marc decided it was time to put all his focus into music for television and movies where he centered at Warner Chappell music. There he mixed over 50 projects including many projects for the prestigious trailer music house, Glory Oath and Blood. As well as remixing the theme for The Today Show.
Outside of work, Marc enjoys spending as much time as he can either by the ocean, or skiing in Utah. His dog and best friend Oliver always by his side. 7+1
SONY PICTURES SCORING STAGE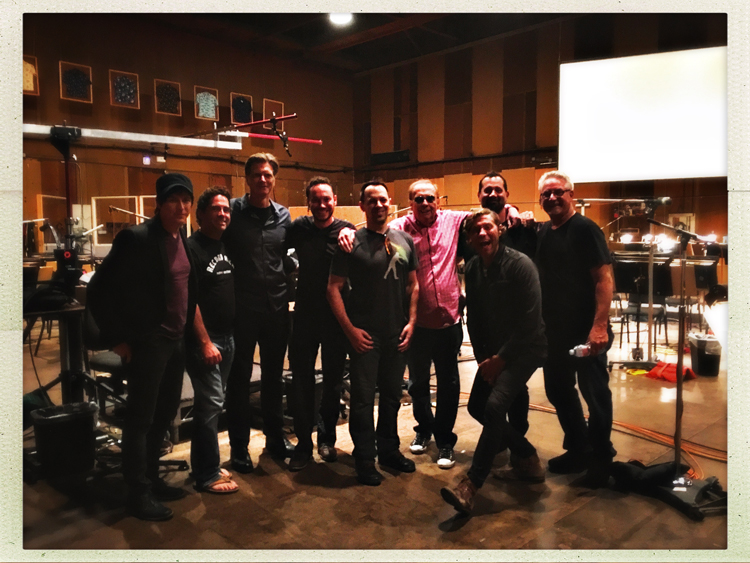 Mikal Blue, Greg Dennen, Fred Voglar,  Eric Boulanger, Adam Michalak, Geoff Emerick, Manny Sanchez, John McBride, Me